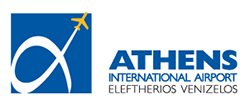 Athens National Airport El. Venizelos to Nafplio
In  Tours  Transfer our customers  are served with the lowest possible  prices for their transportation from  the Athens National Airport El. Venizelos  to Nafplio and vice versa.(Nafplio –Athens  National Airport El. Venizelos)(transfer El. Venizelos- Nafplio –El. Venizelos )
We also offer transfers from and to the Athens National airport El. Venizelos   and day trips to the historical sites of Greece   Epidaurus-Mycenae-Ancient Corinth –Ancient   Olympia.
The comfort and the safety of our customers is our primary care.
---
Notez :
Nos voitures sont équipées de climatisation ainsi d'une tablette avec des informations des sites touristiques de la région que vous pouvez utiliser pour vous informez sur les endroits que vous souhaitez visiter.
TERMES ET CONDITIONS D'EXCURSIONS :
Votre transfert se fera par de luxe Mercedes .
1-4 personnes, 1-8 personnes, 1-20 personnes
S' il vous plaît nous informer des noms des passagers.
Le prix ne comprend pas les coûts d'entrée aux musées ou aux sites archéologiques.
Enfin, en retournant vers votre hôtel, vous pouvez descendre à n'importe quel point vous êtes intéressé sur la route de retour.